Here The FlashBack Bug… A modern wake fly thoroughly tested on waters in Oregon and BC – It wakes effortlessly in rough and calm water– Featuring a highly visible iridescent foam-back, that will reflect light above and under water… Body made from the first-rate dubbing; Arizona Semi seal in the colour Canadian Orange. It can be fished at a 45 °angle across, or fished in a stop and go motion… We know you will be happy to tie this pattern on.
We know you're going to enjoy fishing this pattern – it comes highly recommended. As many of our other wake flies it is tied on our Riffling hitch tube 3.2 millimetres –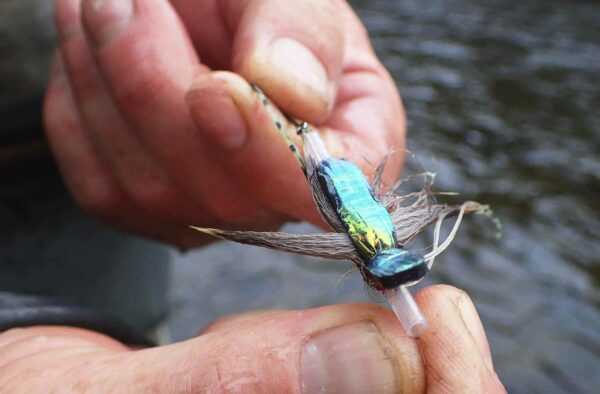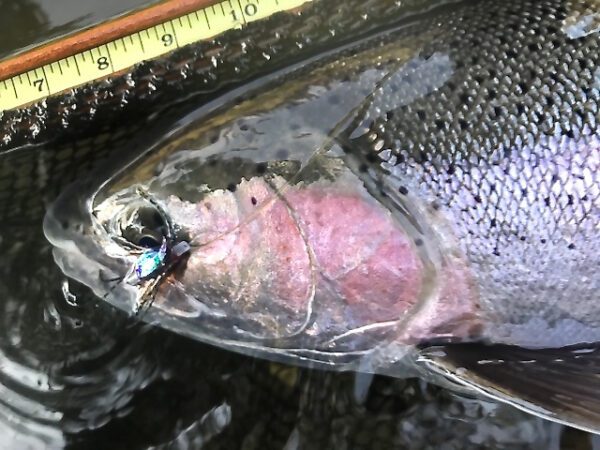 A favourite on the Babine
Nice hen taken on Babine River, BC
Photo by Jim Dowling

Small version
This the 35 – millimetre Flashback Bug – or Small – Equivalent to a fly tied on a # 8 – 10 hook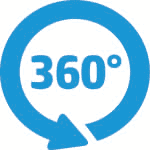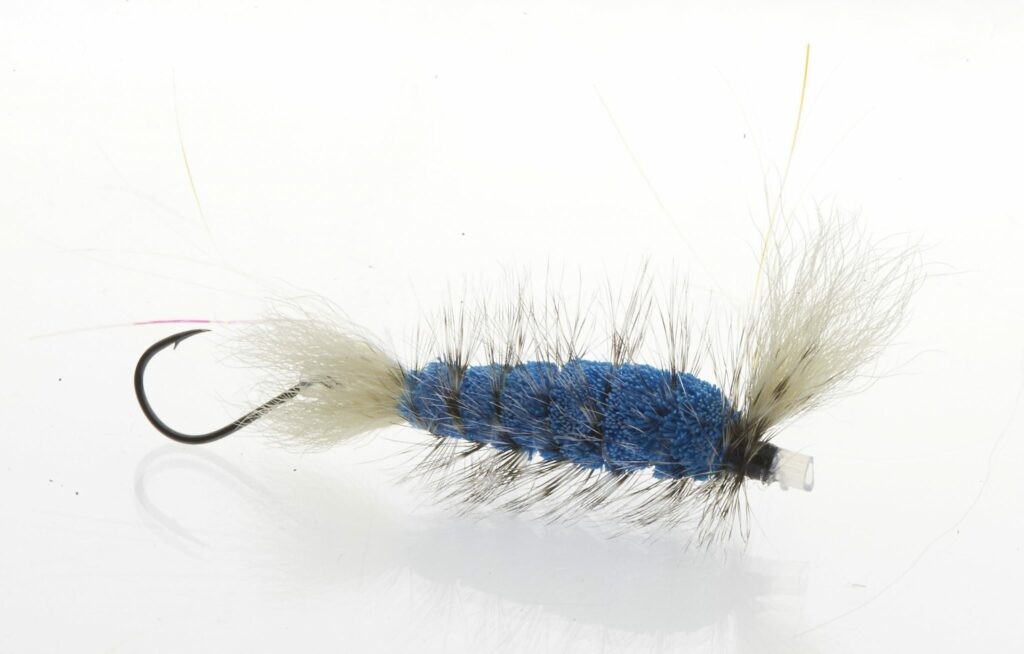 Fish your fly with the hook up-side-down
Just like some anglers will fish the hook reversed on the Quigley's Dragon Gurgler – they would also use this technique on their Monster Tube Caddis – to do so in an easy and smart way you may use a so-called egg hook or up-eye hook– as seen fitted on the fly in the image to the right. The up-eye hook will enable you to get a different angle on the hook and the low-memory medium soft tubing this steelhead wake Bomber is tied on, is well suited to accommodate such a fly fishing method.
The other Flashback Bug`s
Sea Trout attraction in Argentina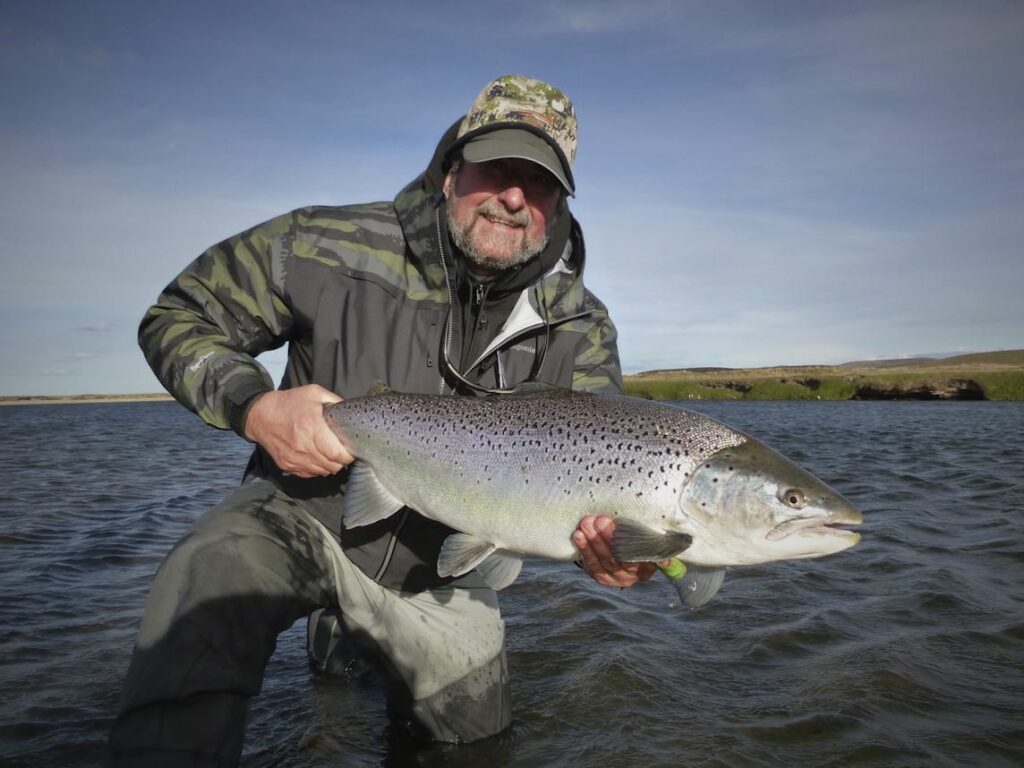 These sea-run brown trout are most often caught with a small nymph, a scud pattern in size 14 or even 16 (try landing a 20 pounder on a size 16 nymph hook!). But they will also come to swung flies (like Collie Dogs or Sunray Shadows) or even skaters. The guides thought your Fish Madman Flashback Bug reflective foam-backed skater (which I know from personal experience is just a killer pattern for steelhead in B.C.) was too big, but I gave her a go and pulled up two nice fish from the depths! Next time I go down to the Rio Grande I will start every morning (it's calmer in the morning, by noon it's blowing 30 miles/hour or more) by gently skating one of your flies across the run before ripping it up with sink tips. I'd also try some of your smaller hitch flies as well and I'm going to try all the above on steelhead next summer and fall in BC.

 Cheers Fraser
All the steelhead wake flies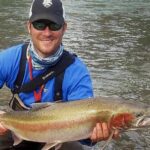 We've done so well on your flies over the years and they skate so well that we don't need to fish anything else when it comes to wake flies!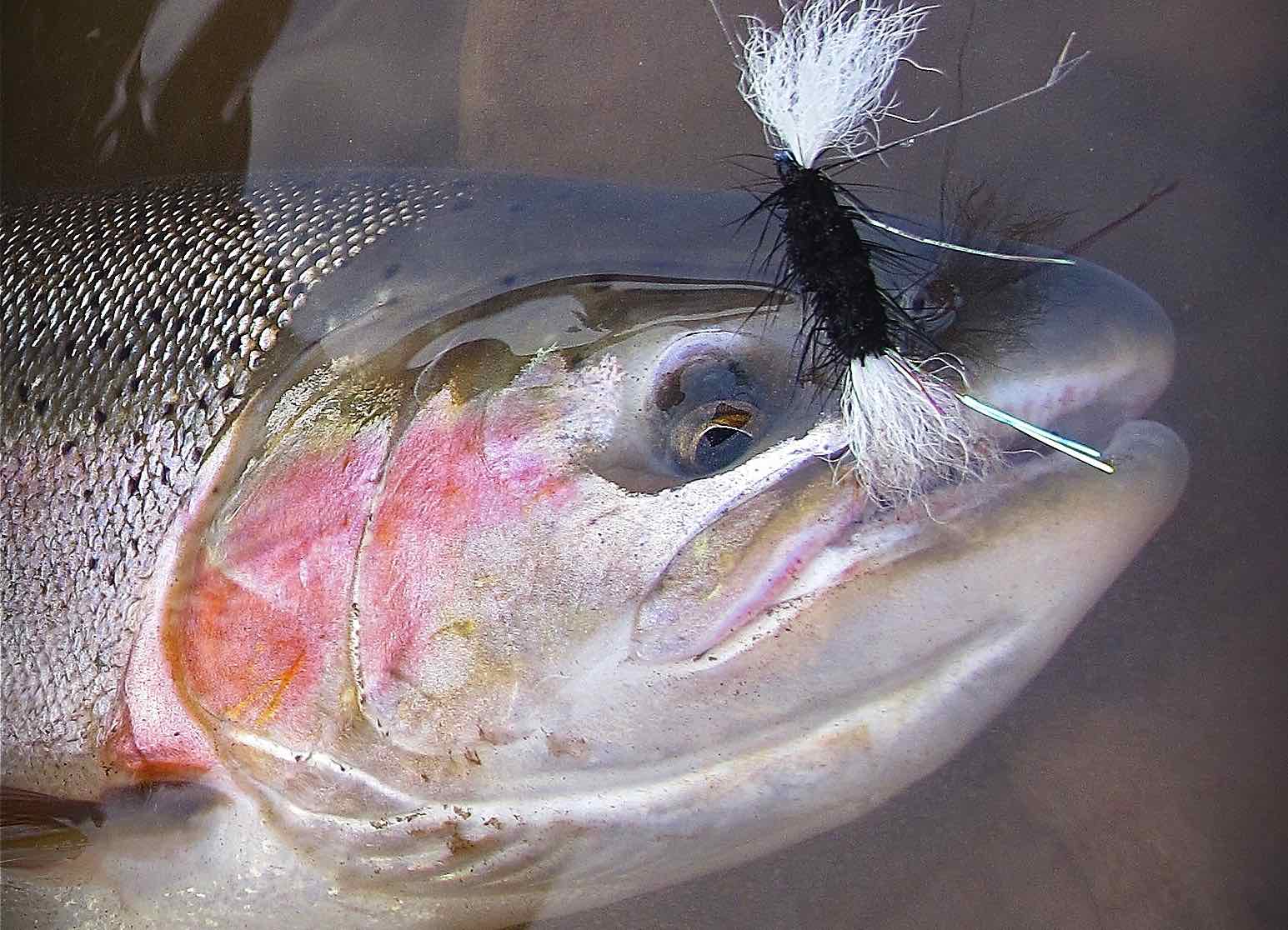 A dedicated page on the subject steelhead wake flies
Visit our page on the subject steelhead wake flies – Read about some of the famous surface flies and the people who made them – Lear techniques from some of the best steelhead top-water anglers
The Fishmadman.com page on the subject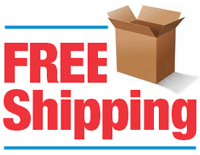 FREE SHIPPING
We work with very low shipping prices and give you FREE shipping when buying goods worth + 100$
.