Selection of steelhead wake flies – the Flashback Bug
Here The FlashBack Bug… A modern wake fly thoroughly tested on waters in Oregon and BC – and the results were great.
It was named The Flashback Bug by steelheader Mr. Loren Irving from Bend in Oregon.
It wakes effortlessly in rough and calm water – The fly is tied on our Riffling Hitch tube – Featuring a highly visible iridescent foam-back, that will reflect light above and under water… Body made from the first-rate dubbing; Arizona Semi seal in the colour Canadian Orange. It can be fished at a 45 °angle across, or fished in a stop and go motion… We know you will be happy to tie this pattern on.
things related to the Flasback Bug
All the Fishmadman box selections of flies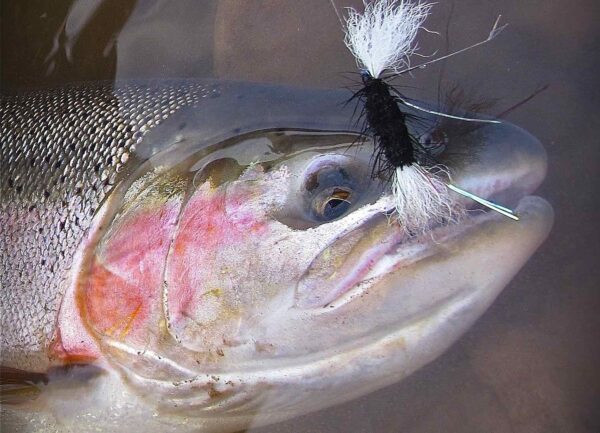 .