The GP
The General Practitioner or formally known as the GP fly is a prawn fly that needs little introduction to anglers in Europe – A must-have in the fly box
Here tied on Japanese double hook either 6 or 4 with seal fur body – Horns from polar bear – long cock hackle from Whiting Spey capes
The General Practitioner or formally known as the GP fly is a prawn fly that needs little introduction to anglers in Europe – A must-have in the fly box
Here tied on Japanese double hook either 6 or 4 with seal fur body – Horns from polar bear – long cock hackle from Whiting Spey capes.
Present the General Practitioner fly drifting towards the fish
I prefer to fish The General Practitioner Fly and other similar shrimp flies drifting toward the fish – It is like the flies presented in this style… attract the salmon in a special way. A practical suggestion in relation to such a presentation would be; to cast the fly to known salmon lies in a way that will allow you to follow the fly to the spot – with a loose line…
You'll need to have some of these on your trip to Island, Scotland or Norway…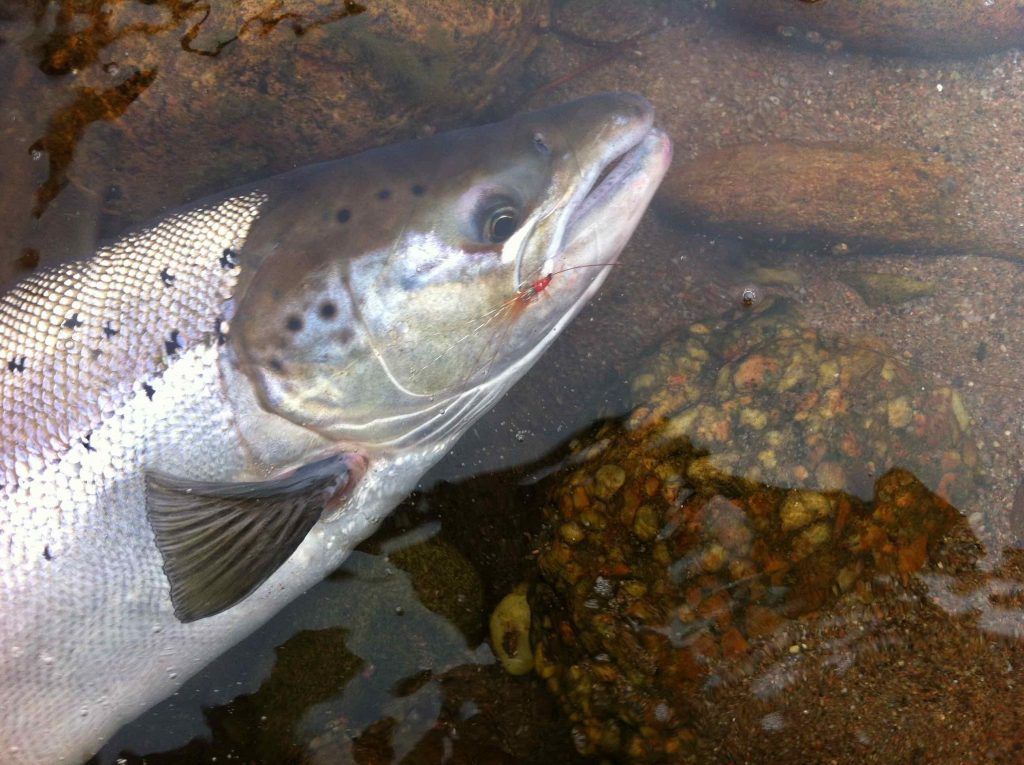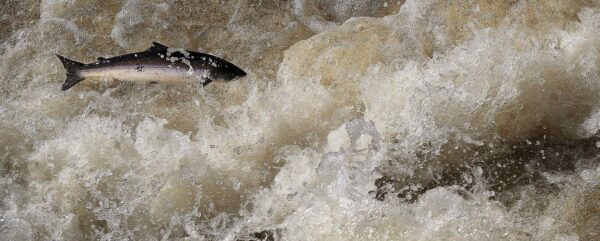 A bit of General Practitioner history
The General practitioner fly was originally devised by the late Mr Esmond Drury in 1953 – Mr Drury is also known for the famous Esmond Drury treble hook that he created in 1948
Mr Drury designed the General Practitioner fly to fish salmon in a distinct pool on the River Test near Romsey. The pool had overhanging bushes and was impossible to fish in an orthodox way. Mr Drury knew that a prawn lobbed upstream and drifted down on the salmon, would produce fish on the bank so he tied up a big imitation of a prawn that he could fish in this special manner. The fly proved to be perfect for the job and Mr Drury initially named the fly: the GP as most of it was made of Golden Pheasant feathers. Later Mr Drury re-named it: the General Practitioner because it proved so deadly.
The original General Practitioner fly was tied on a very long shank # 2 double hook – Mr Drury also suggested that one should tie smaller versions of the fly, especially for summer conditions and for occasions when the salmon was plucking
Above right, The late Mr Drury with a batch of big salmon from the Wye river in Walse – Photo with courtesy from Mr Jan Johansson – Photo from Mr Johansson´s fantastic book on salmon flies: du underbare laxfluga.