Frances Micro conehead Tube Fly – Olive 1/2″ is a variation on the famous shrimp – prawn pattern that fishes well all through the seasonA compact and rather peculiar looking fly that has a hypnotic grip on Atlantic salmon.We have tied this version on a light 1/2 aluminium tube, dark olive wool body and an olive hackle all finished off with a micro brass conehead – The fly also features our great hook guard

The other tube Frances flies
The Frances fly was originally devised by the late UK fly tier Mr. Peter Dean This was in 1968 The fly was a special commission job for his client Mr. David Blythe who were about to embark on a journey to fish various salmon rivers on Iceland – The fly was a great success and this odd shrimp pattern has ever sins been a favoured fly on Iceland and at many other rivers in Europa.
We predict that this fantastic pattern with time also will become a favoured pattern with steelhead anglers on the West Coast of North America…
Right; An original Frances fly by the
fly tiers that worked with Peter Dean – Or actually; it is the next generation of the Frances fly called; the Black Eyed Prawn – or The BEP. The BEP is almost identical to the Frances Fly – except for the two black beads attached to the top of the fly.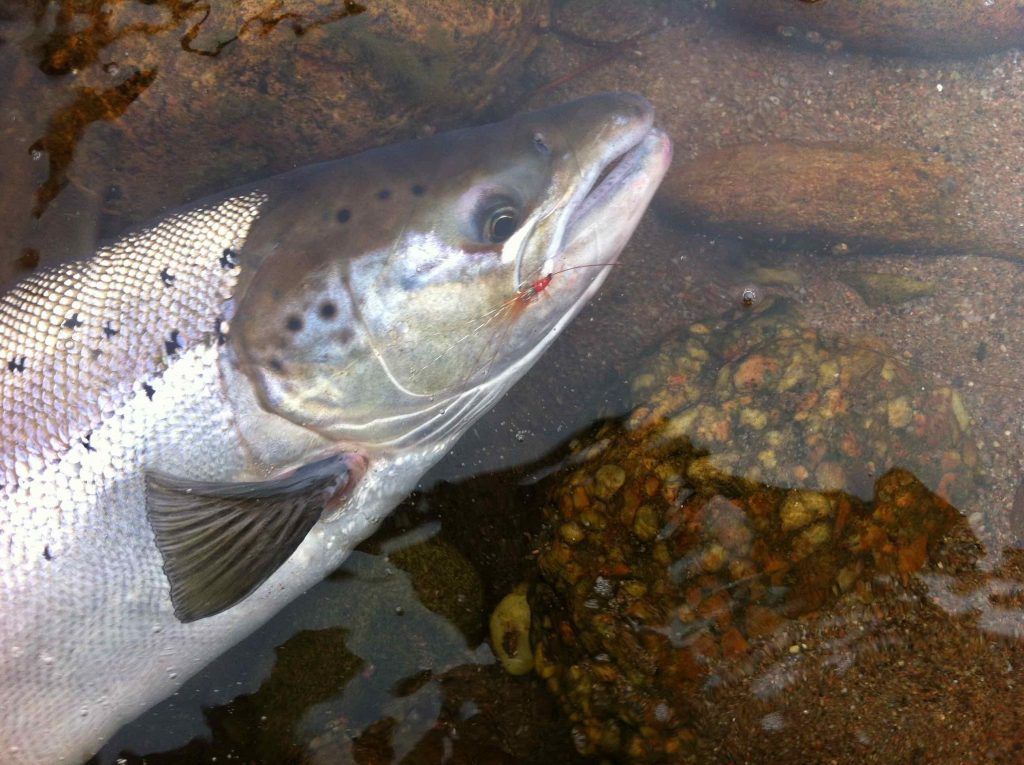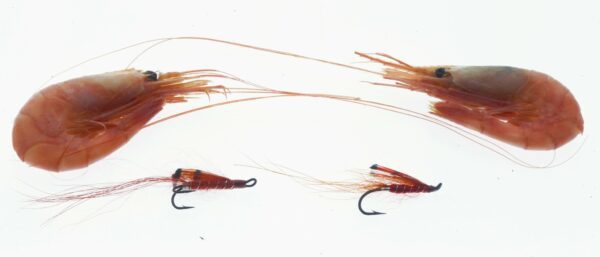 .