A miniature commotion fly
A really really small hitch fly – that also doubles as a miniature regular tube fly – Icelandic Micro Hitch Cascade tube fly # 14 – 16 is an interpretation of the classic sub-surface pattern – Here turned into a miniature surface fly – The perfect choice for many Scottish and Scandinavian rivers.
This one tied on an extra thin tube (1.1 millimetres) so not a tube that readily will accommodate a hook inside the tube…We tie on the hook trailing behind the fly – and if possible we pull the knot inside the tubing. If you use the Partridge Salmon Stinger # 16 treble…You will be able to pull the hook into the tubing.

Extra-extra small
This is indeed a miniature salmon fly – never the less a fly that you probably will use more than one time during the salmon or steelhead season at 10 mm (0,39 inch) body- equivalent in length to a # 14 – 16 hook… But then again, it is a difficult fly to compare to a fly tied on a hook…but very small
The other riffling hitch tube flies
The riffling hitch tube fly system – In detail
Delicate micro flies perfected to trail in the surface
All Fishmadman hitch tube flies is based on the same clever system that will enable you to fish with different hooks – trebel, double or singles.
The line is entered through a hole in the belly or side of the fly – This will make the fly pull to the surface and wake. Due to the design of the tube system, the fly will hitch with ease even in slack water – We use fine hair from small squirrel or fine fibers from birds proven fish catching material for these subtle micro wake flies.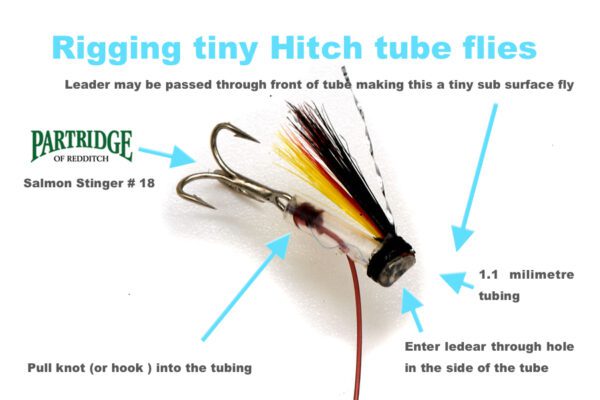 Further technical details
Temperature resistant tubing
This fly tied on extra thin tubing…
This fly is tied on extra thin and somewhat soft tubing resembling the tubing you would find inside a BIC ballpen
It is not a tubing that we would recommend pulling the hook into…At a mere 1.1 millimeters it won't accommodate much that the knot…and this is often how we aim to fixate these miniature tube flies… simply buy pulling the knot tight and into the tubing – You may also fish the hook trailing behind the fly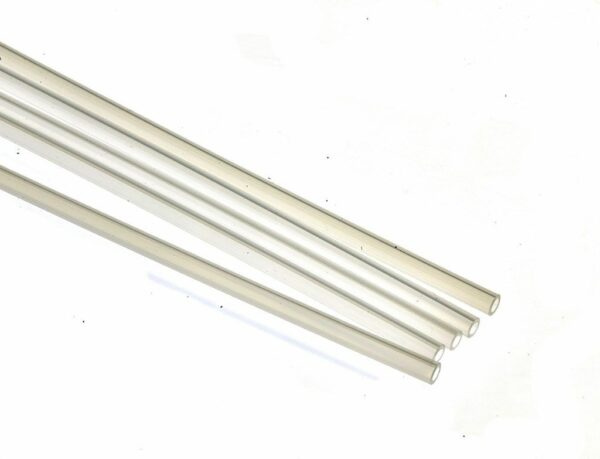 More on the subject riffling hitch...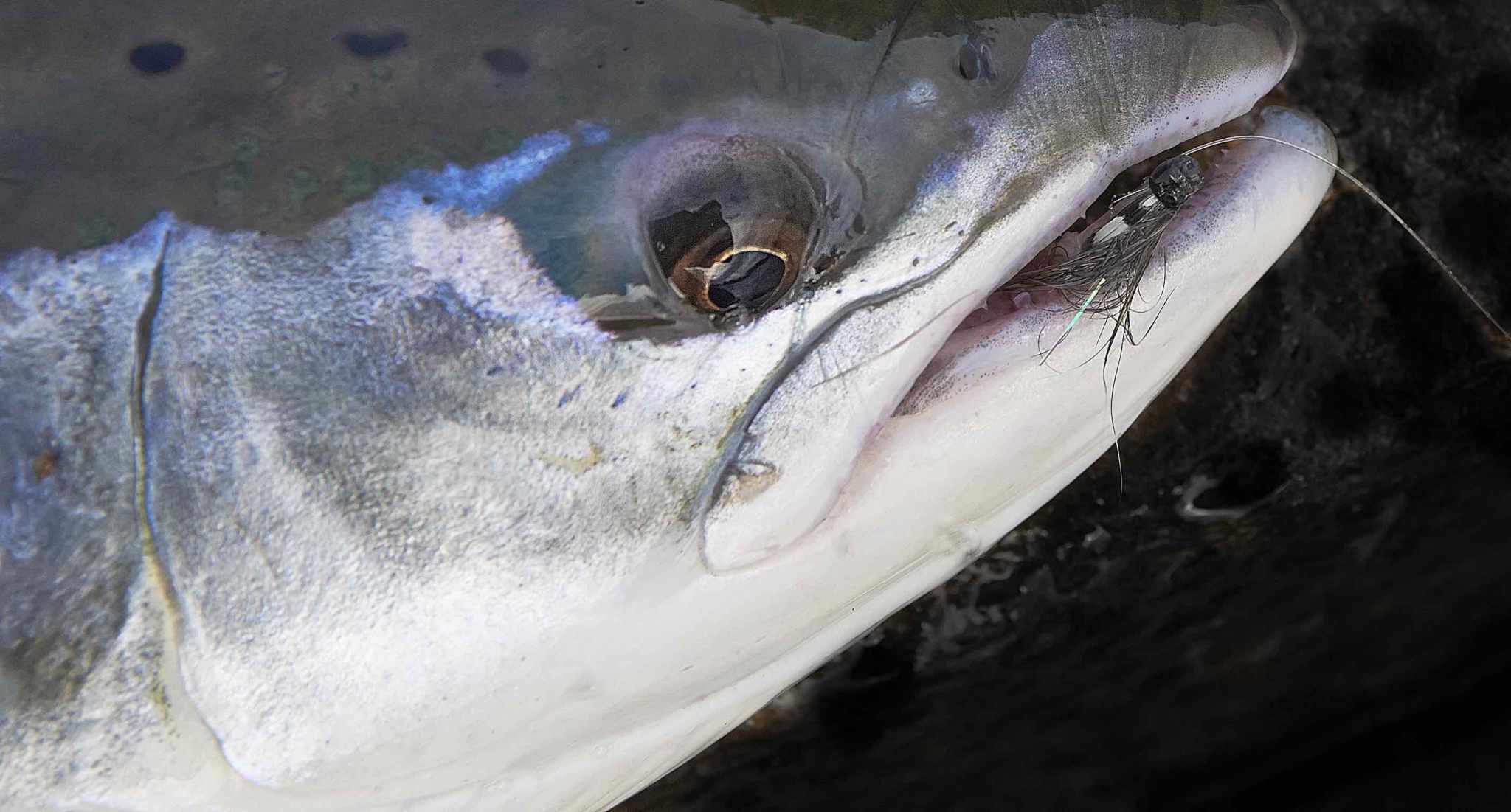 Our exclusive page on riffling hitch fishing and flies
Our main pages on the riffling hitch sport – Read more about the riffling hitch pattern history and styling – A dedicated page on Fishmadman.com
Read more on Fishmadman.com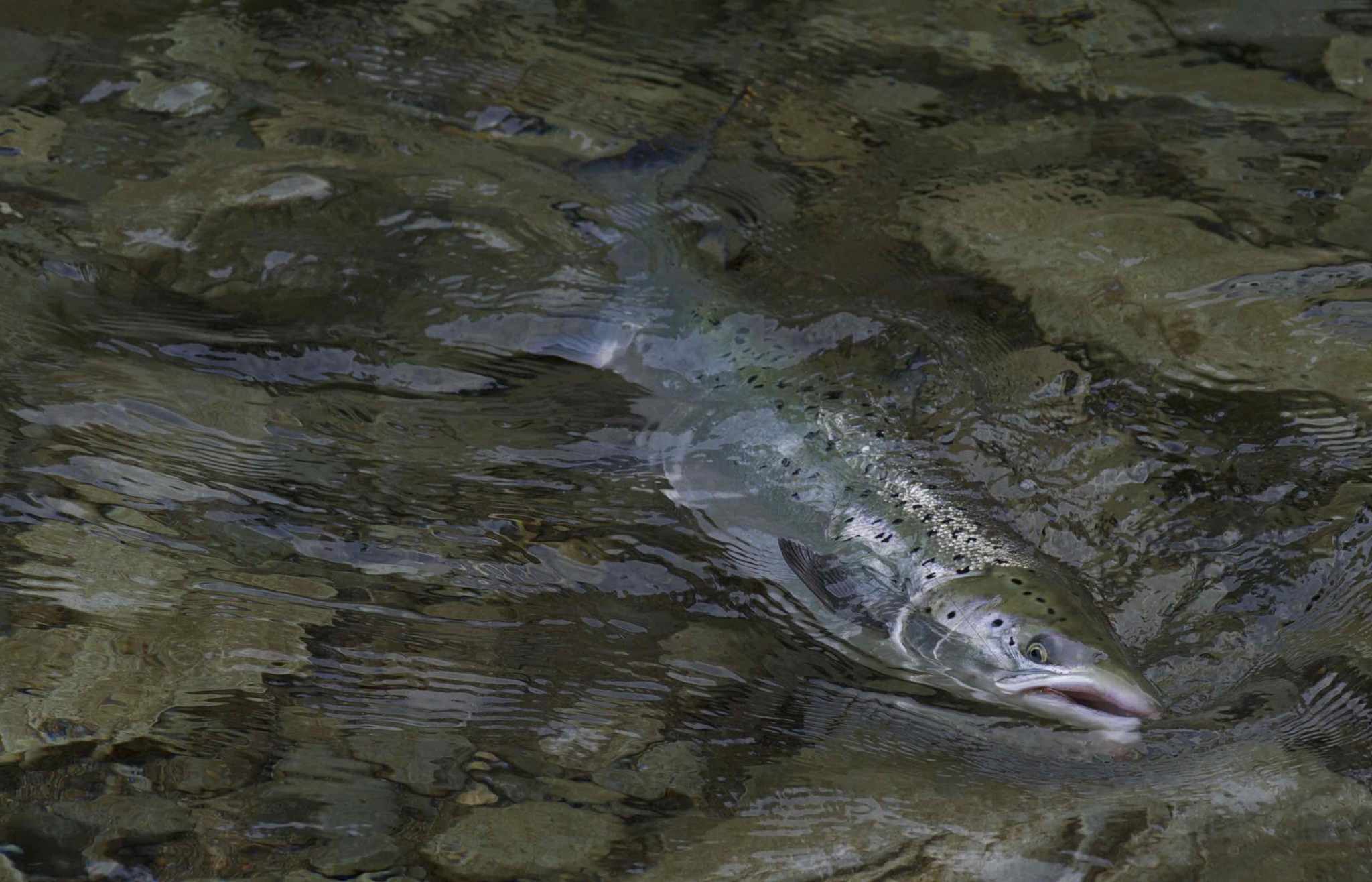 .