The size of this Sunray
This a 33 – millimetre fly…or small version – The tubing is 12 mm long – The tubing is 3.2/2.0 mm. thick – The tubing diameter is flexible due to the special nylon compound we have formulated – So bigger hooks than those we suggest could be used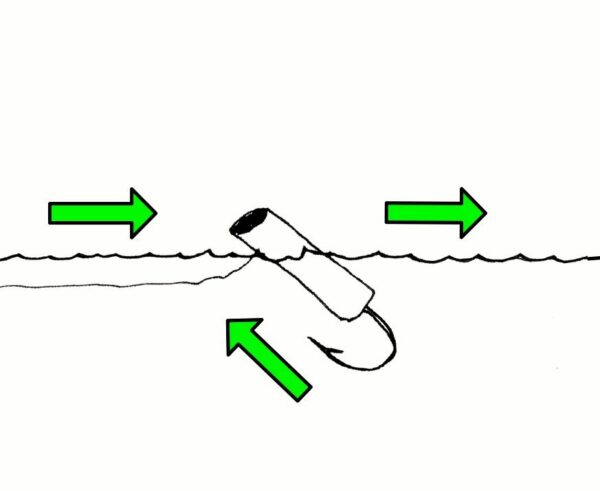 Two forms of fishing
This size of our Sunray Shadow series can be fished as a regular sub-surface tube fly or as a riffling hitch fly by inserting the tippet through the hole in the belly.
Why are these long wing Sunray Shadow flies so good?
Gleaming baitfish
A substantial percentage of the food Atlantic salmon and steelhead eat at high seas is fish – often small silverfish like Capelin and sand-eel as seen in the photo – Most likely, the long-winged tube fly like the Sunray Shadow will encapsulate the essence of these fish.
Baitfish like sand-eel is on the menu for salmon across the northern hemisphere – The Sunray Shadow perfectly represents these gleaming and erratic.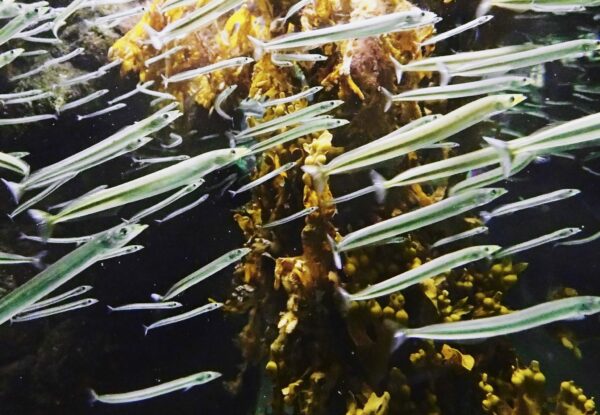 The other Original Sunray from the series
The other Sunray Shadow flies
.