Slightly bigger than the 8 version
10 millimetre long.
A special version we wouldn't be without in our fly box...
We're a specialist company and we will go to great lengths to produce the flies exactly how we want them. This micro conehead version of the Frances tube fly is no exception and we know that once you have started fishing with this pattern you will find that it catches fish better than most flies you have… All the right things come together in this well-balanced fly.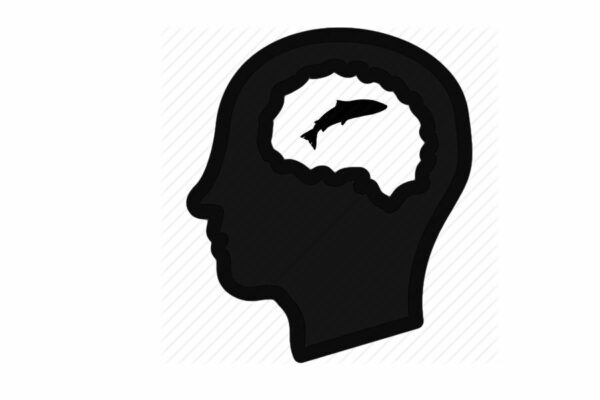 We´r mad about details at Fishmadman
Tanuki hair from the paws of the animal –
If you haven't figured it out by now – then here is a clue: there is a healthy reason to why we are called Fishmadman, so we might as well tell you some more crazy stuff about details.
Some years back we found out that the small spiky hair on the paws from the Tanuki fox (also known as; Japanese raccoon dog) was an outstanding material for the Frances flies in the small versions we do. We bought 100´s of paws and dyed them in the orange and brown colors we use for our scrimp flies.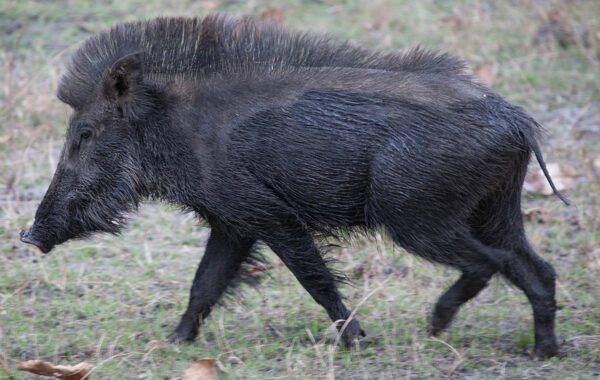 Feelers made from Indian Wild boar
We exclusively use hair from Indian wild boar or Calcutta boar as it also is called. These hairs are somewhat thinner than the run-of-the-mill boar hair found on other Frances flies. This fine material has great abilities on salmon and steelhead flies.
The other tube Frances flies
The Frances fly was originally devised by the late UK fly tier Mr. Peter Dean This was in 1968 The fly was a special commission job for his client Mr. David Blythe who were about to embark on a journey to fish various salmon rivers on Iceland – The fly was a great success and this odd shrimp pattern has ever sins been a favoured fly on Iceland and at many other rivers in Europa.
We predict that this fantastic pattern with time also will become a favoured pattern with steelhead anglers on the West Coast of North America…
Right; An original Frances fly by the
fly tiers that worked with Peter Dean – Or actually; it is the next generation of the Frances fly called; the Black Eyed Prawn – or The BEP. The BEP is almost identical to the Frances Fly – except for the two black beads attached to the top of the fly.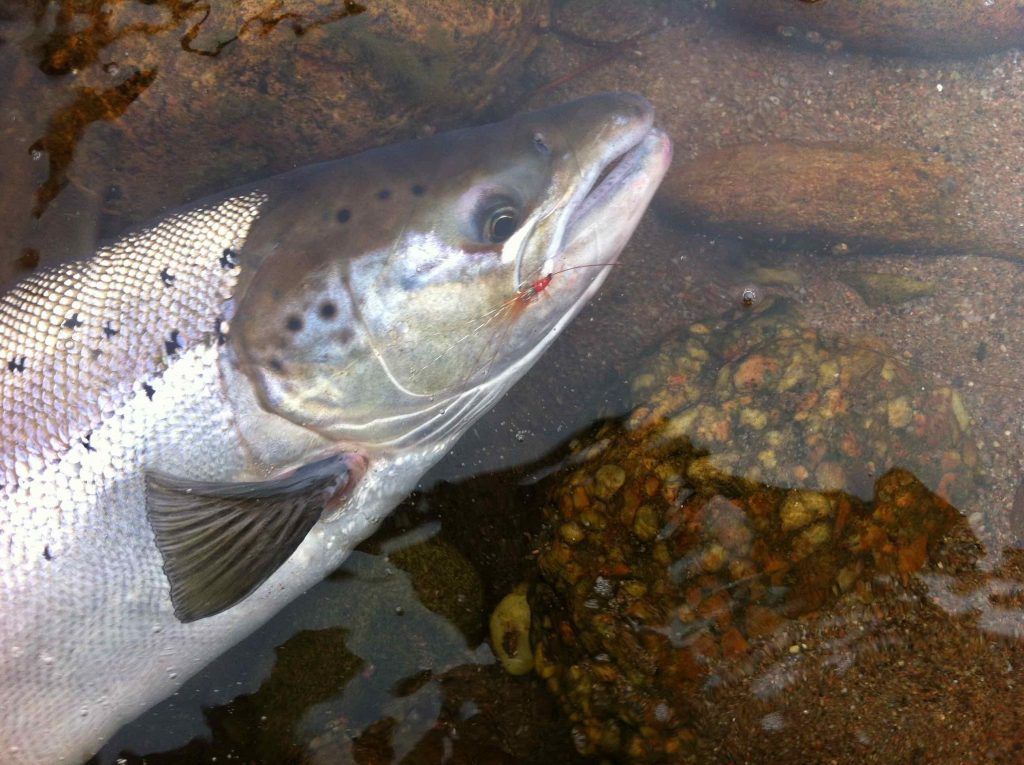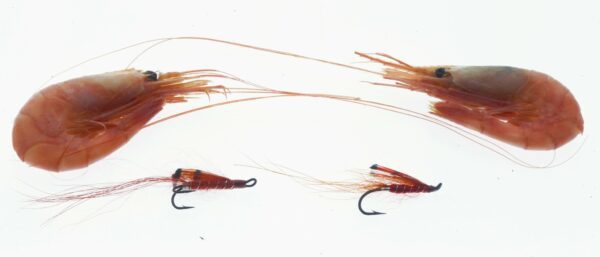 .