Pul your tube to fit your conehead….
A simple solution to a major problem
If you design tiny tube flies on tube you will often come across the problem where your tubing doesn't fit the tiny coneheads you want to use in your fishing and you probably already have a whole draw of coneheads that won't fit the tubes you can buy (except for those extra expensive tubes manufactures make to fit their special coneheads) – Well… we have the solution for you…and we know you're going to like it.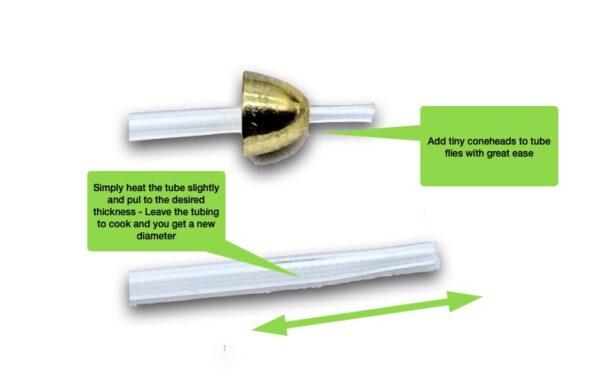 Heat and pull the Cone-Head-Tube – change the diameter of the tubing

Here is a revolutionizing concept in the world of tube flies that we have been working on for some years. Simply heat the tubing slightly – pull – and let the tube cool down, now you have a new tube dimension that could fit your desired conehead. A really smart tube if you design tiny tube flies with coneheads
Use the Cone-Head-Tube as an inner tube on your metal tubes
The Cone-Head-Tube 2,0/ 1,0 mm. 1 meter fits perfectly into most metal tubes found in shops and the 1.6/0.8 mm Cone-Head-Tube will fit even the thinnest metal tubes you can buy.
Heat and pull the Cone-Head-Tube and you can enable it to accommodate a small tungsten conehead making it possible for you to design tiny heavy flies.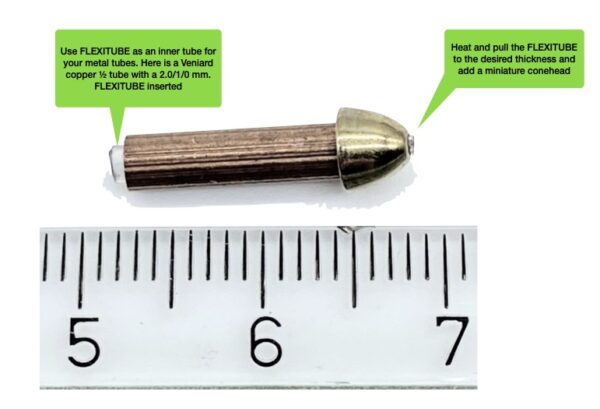 PVC-FREE
Will pull to 50 % of its original diameter
Very low memory – tubing will fall back into original position
Will form collar when heated with flame
Non-toxic
Made in Denmark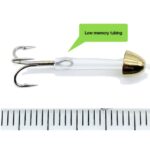 The best tube material on the market
Absolutely "low-memory" properties within the plastic compound ensure that the tube will fall back into place after the hook has been removed The special plastic formula used for the tubes also prevent the tube from cracking up in challenging temperatures.
The other Cone-Head-Tube we produce
The needles to tie your Cone-Head-Tube flies on

We have a thin needle for this tubing – It fits the tube perfect and is a pleasure to work with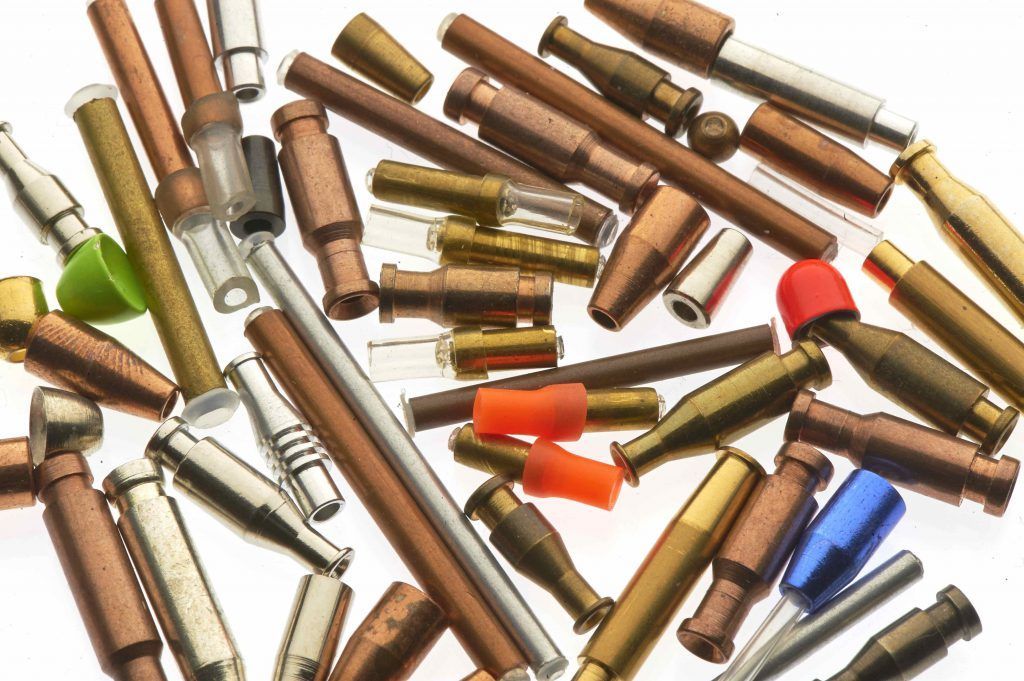 .