The popular Undertaker turned into a riffling hitch fly
The popular Undertaker turned into a riffling hitch fly
We have tied this Undertaker and other popular salmon flies on single and double hook in such a way that you easily will be able to tie a double hitch knot to the head of the fly.
The styling of the flies; wing, the density, and body length is formed to give you the absolute best riffling hitch performance possible – but flies will also work fine when fished as normal wet-fly. Tied on superior Mustad 80500 BL. Hooks that we find to be some of the best hooks made for this purpose.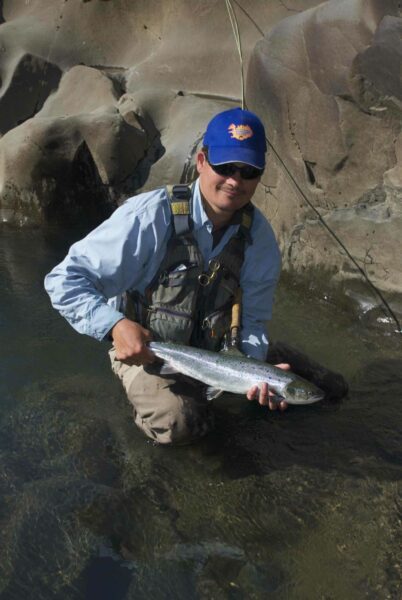 The same fly on double hook
The other hitch hook flies
More on the subject riffling hitch...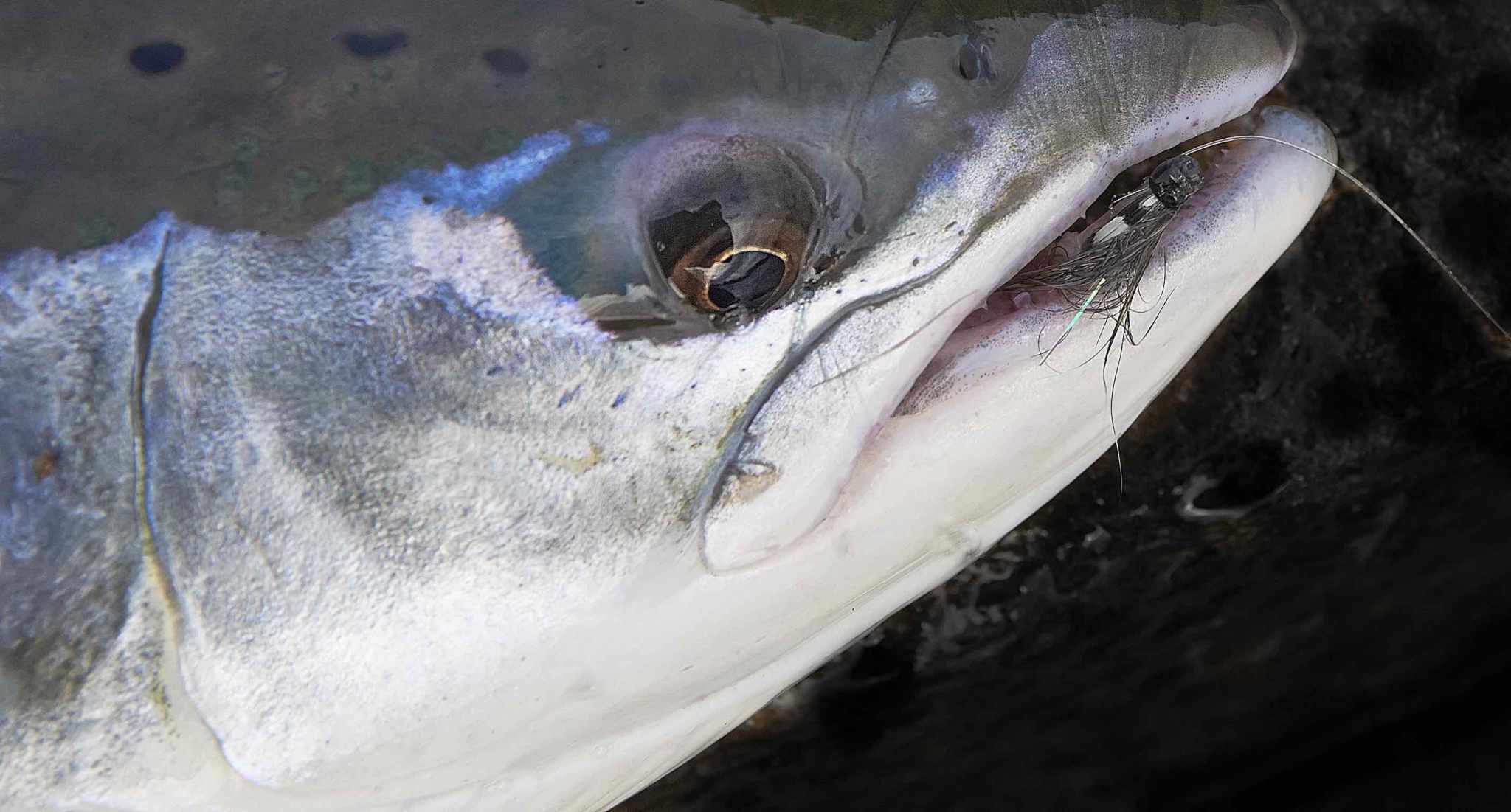 Our exclusive page on riffling hitch fishing and flies
Our main pages on the riffling hitch sport – Read more about the riffling hitch pattern history and styling – A dedicated page on Fishmadman.com
Read more on Fishmadman.com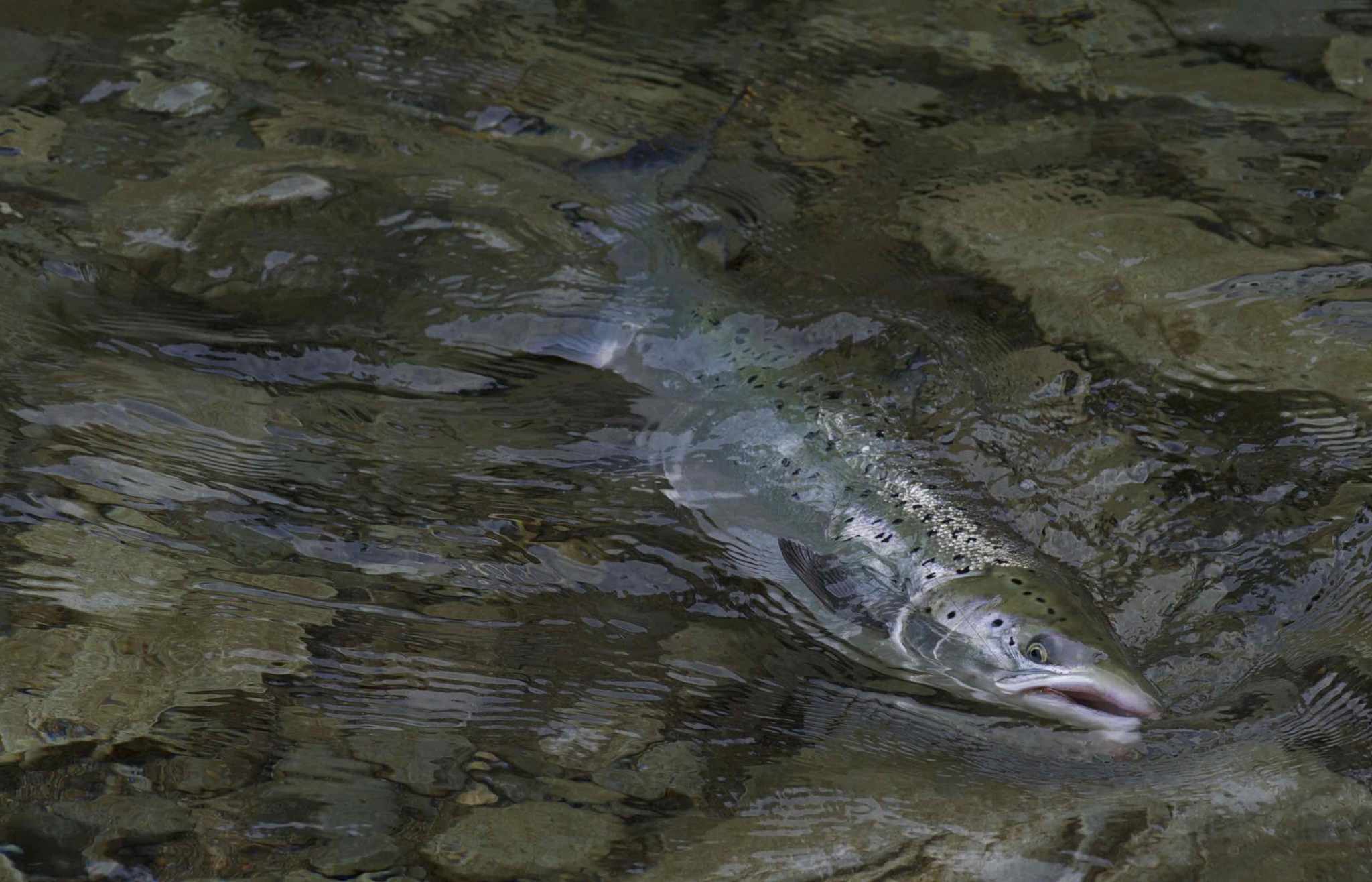 .