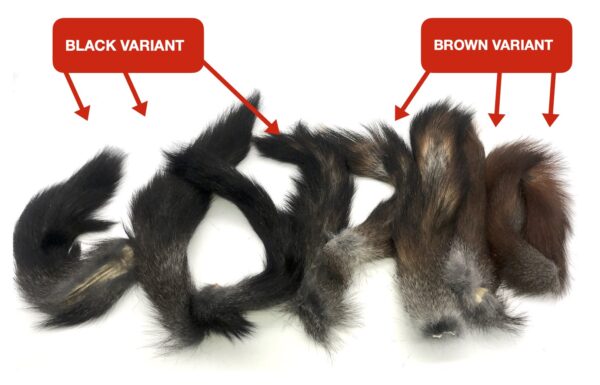 We buy many squirrel tails to be able to select the best tails possible for our fly tying business. We were lucky to buy a small selection of natural black squirrel tails and are happy to share them with those of you who appreciate this truly awesome fly tying material.
Natural black squirrel from Russia or Eurasian red squirrel as they formally is known as (Scientific Name: Sciurus vulgaris) are a squirrel species widespread across the vast forest land of Russia where some squirrels are caught in traps and their pelt is used for various garments. Once a material very much in vogue in the fashion industry – now not so much.
We will be listing the tails in shades of black and brown as long as stock lasts.
.
The other colour variant of the Eurasian red squirrel
Other squirrel tails