Specially designed needles for tube flies
Over the years we have happily used normal sowing needles for our tube fly tying – we have also promoted this inexpensive solution through our shop but we have had a problem getting the right sowing needles for the tubing we sell, so we decided to produce our own design of tube fly tying needles.

4 different needles to chose from
We made needles that would fit the tubing we sell – from the thinnest 1.4-millimetre tubings to the biggest 3.2 mm. tubing we use for big Sunray Shadow flies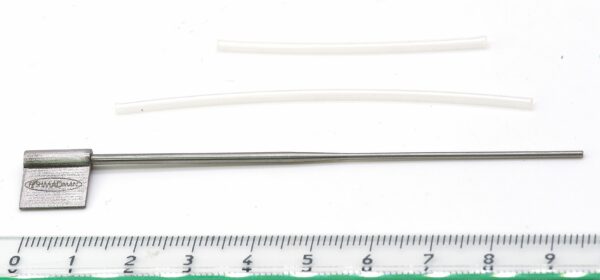 Technical details for the medium needle
For small/medium diameter tube flies or metal tubes with inner-lining tubing – Bottle tubes.
Made for our 1.8 mm. tube with an inside diameter (Ø) of 1.1 mm. The total length is 97 mm. A needle that will enable you to tie big tube dry flies.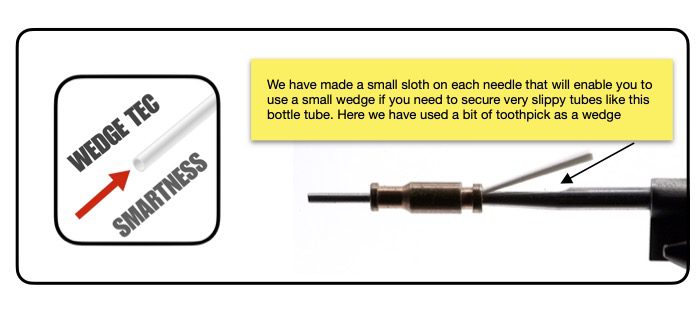 Reuse and protect your needle
Sustainability is about quality and we have designed the package that your needle arrives in such a way that you can reuse it for storage and hereby protect it from wear and tear.
.
The 4 tube fly tying needles we produce