The Yuk Bug pearl tail # 8
Sea trout flies with rubber legs are great. This pattern is designed to imitate stonefly nymphs.
The Yuk Bug was initially designed by Mr Al Troth, the designer behind the famous Elk-Hair Caddis fly – Here is an excellent version with a short tail of twisted pearl mylar.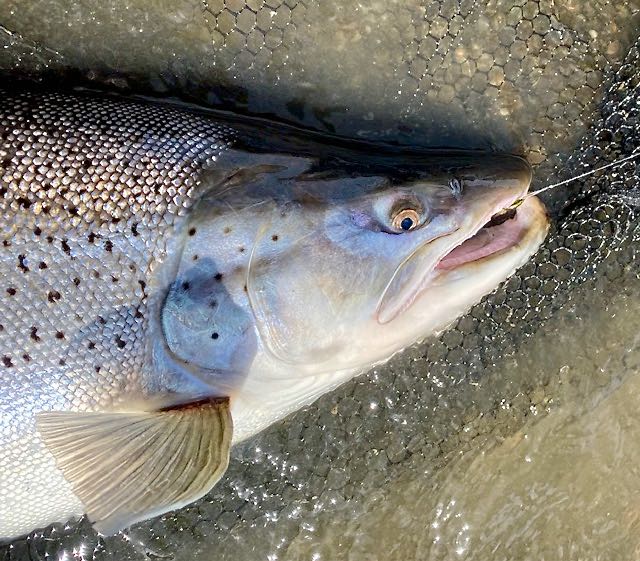 We do this fly in another size