Glitter Bug Green and Orange # 10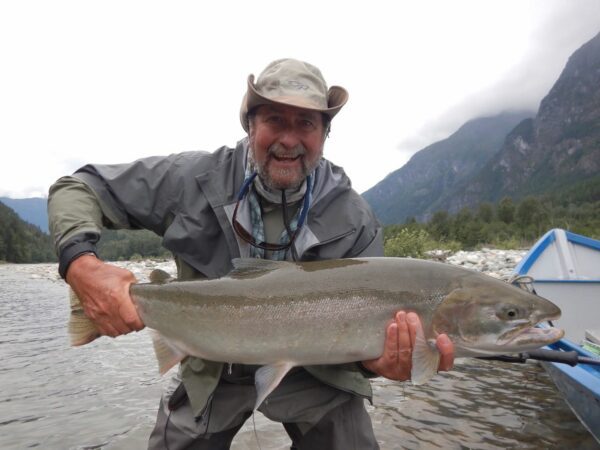 Wet & Dry fly Bug´s
We have chosen to do a specialized selection of renowned fly patterns for our series of bugs. Bugs is a term readily used for small dry flies made for steelhead and Atlantic Salmon – flies often associated with warm water and finicky salmon and steelheads that already have spent time in the river or estuary and maybe have a curiosity towards the insects on the river.
This Glitter Bug Green and Orange # 10 is a bug we would like to call a wet & dry bug – a fly that is made on a strong relatively heavy hook…It can be fished subsurface in fast glides, as a regular wet-fly or greased up with flotant material to be fished dry. 
A fly pattern that could come handy when fishing in faster water for strong fish or when weather or season could dictate a change in fly fishing  tactics.


Size # 10 ; About 2 centimetre or = 3/4 inch long
The other Wet & Dry Bugs
All the bug´s