The other Undertaker we do
The Undertaker – A famous salmon pattern from the 1970s
The Undertaker as a pattern comes from an unknown angler fishing the Nashwaak River – later the pattern was popularized by master fly tier Mr Warren Duncan in Sct John (New Brunswick)
Here is our version of the great Undertaker pattern – with an elongated wing made from artic horse – strands of mylar tinsel in the wing – Iridescent pixels to the head and all tied onto a Partridge single low-water hook.
Some years the Undertaker will be the fly that may catch 8 out of 10 fish – other seasons this pattern may be just as good or bad as any other pattern in your fly box… once you have experienced this you know you can't be without this fly in your box.
The slim design and lightweight hook make this pattern especially great for those picky fish hanging in slow pools
Bright butts on salmon and steelhead flies – why?
Maybe it is the bright colours in crustations like the Hymenodora and the krill that make some of these patterns with clear bright butts so efficient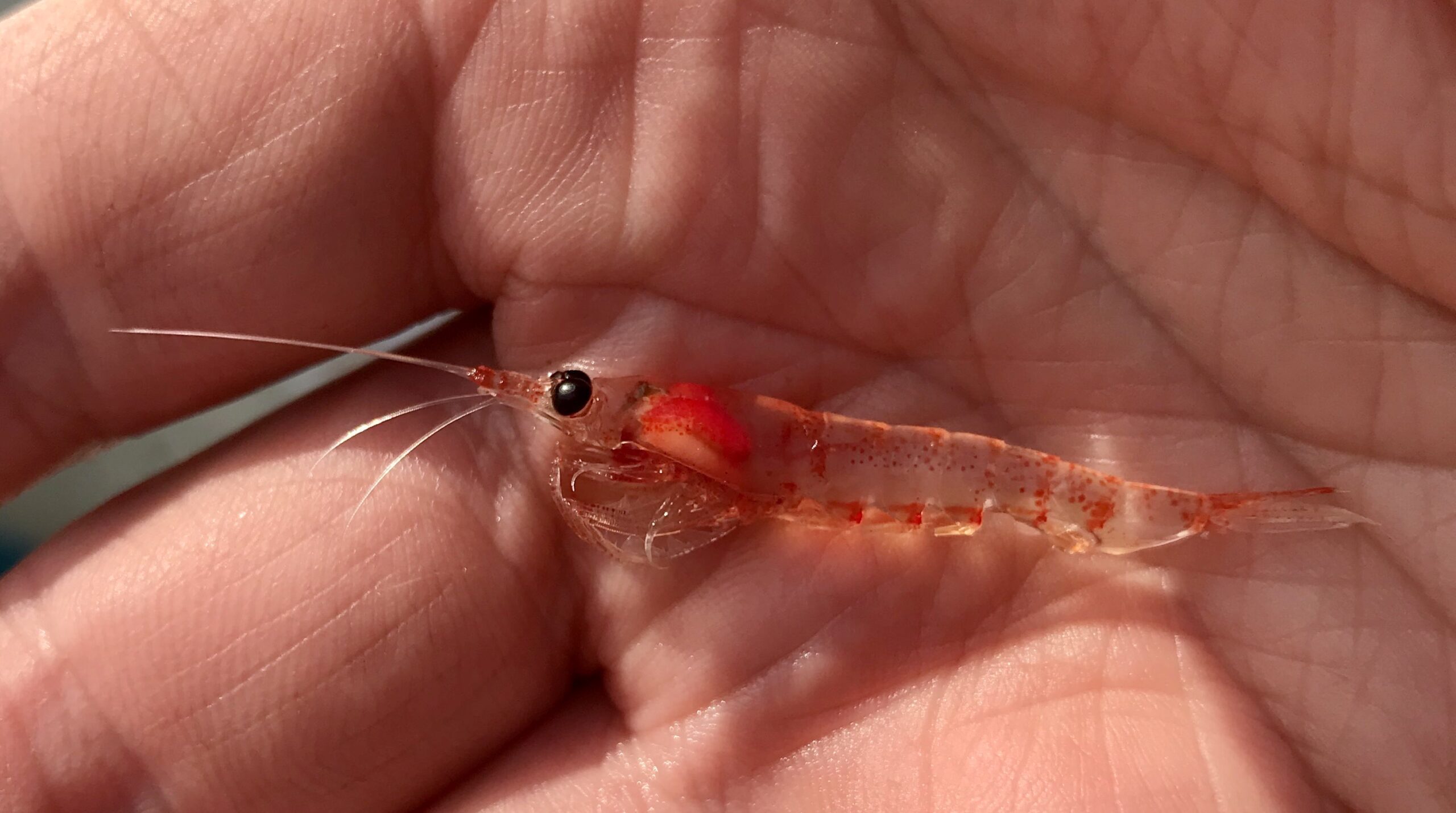 Bright colours and contrast
Above: Meganyctiphanes norvegica A krill commonly known as the Northern Krill. A crustacean that is a central figure in the zooplankton mass and an important course of food for whales, birds and fish in the north Atlantic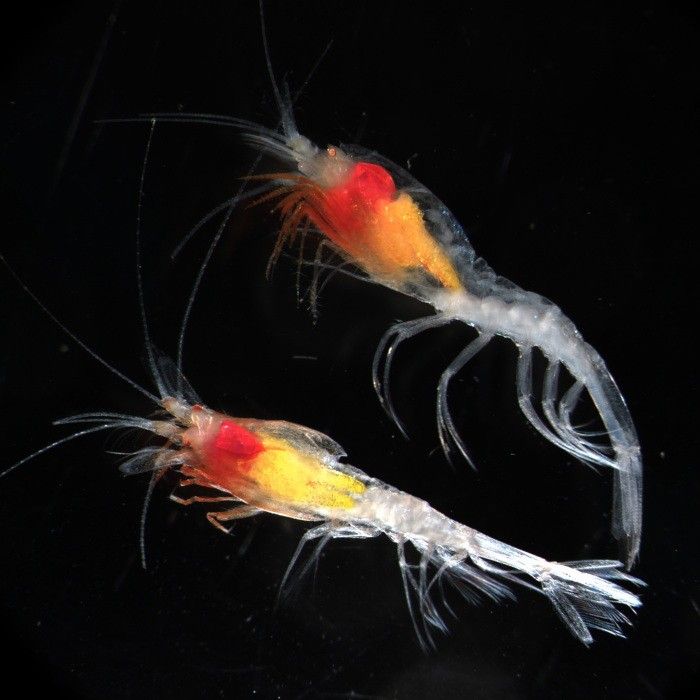 Bright colours and contrast