The other Black bear Green But we do
The Black Bear – A famous salmon pattern from the 1920s
The Black Bear Green butt is a variation of the famous 1920s Black Bear salmon fly pattern, devised by Harry Smith, of Cherryfield, Maine. The Black Bear pattern is originally tied with hair from a black bear, such materials are hard to come by and many anglers tie their Black Bear patterns with hair from a.o fox, artic horse or as we have done with hair from natural black squirrel.
The Black Bear pattern has been made in many versions over the last decades but it is the version with silver ribbing and a bright green butt devised by Mr Charles Conrad we have chosen as one of our favourite flies to carry and fish with.
The Black Bear Green Butt is also known as the Conrad on the Miramichi river and is also a pattern that relates to patterns like the Preacher and Undertaker
Our version is tied on Partridge low-water double hooks # 10 & # 8 …
Bright butts on salmon and steelhead flies – why?
Maybe it is the bright colours in crustations like the Hymenodora and the krill that make some of these patterns with clear bright butts so efficient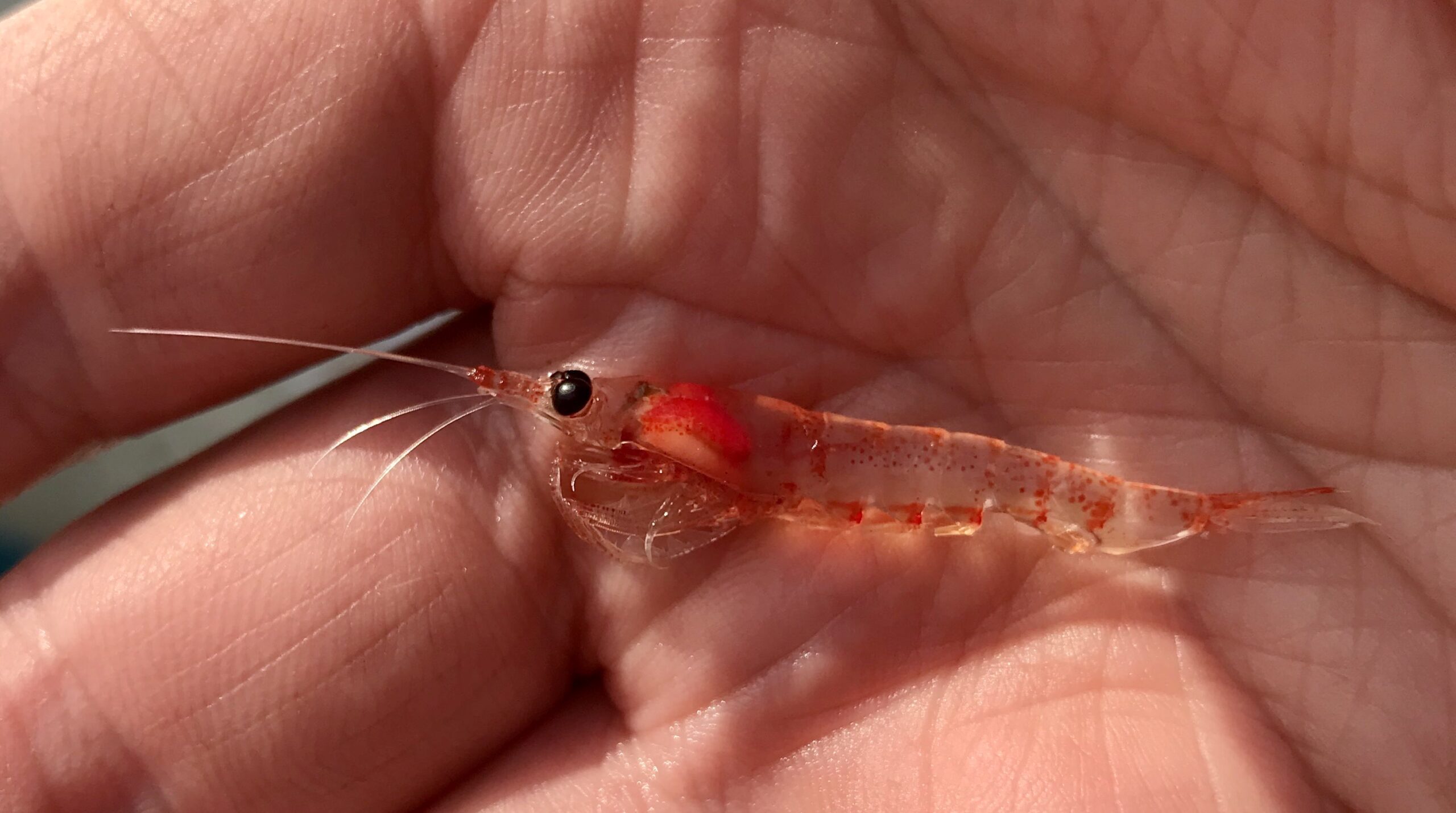 Bright colours and contrast
Above: Meganyctiphanes norvegica A krill commonly known as the Northern Krill. A crustacean that is a central figure in the zooplankton mass and an important course of food for whales, birds and fish in the north Atlantic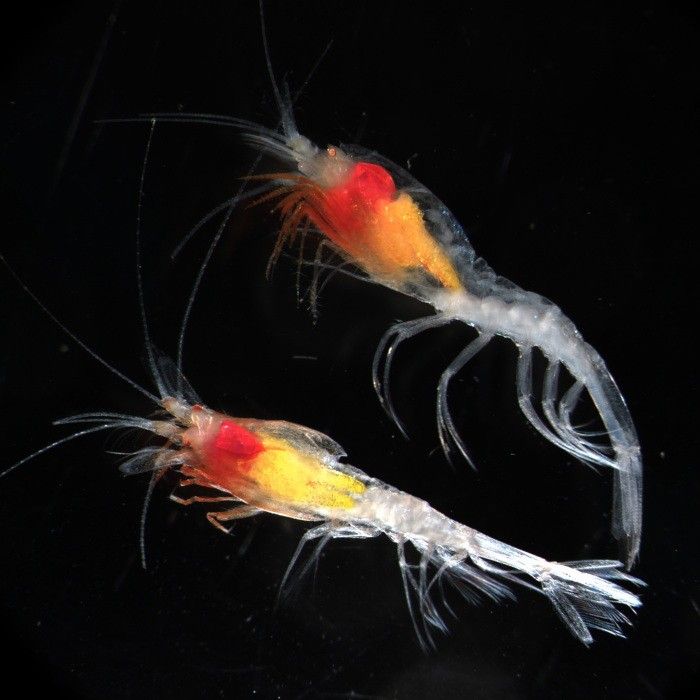 Bright colours and contrast